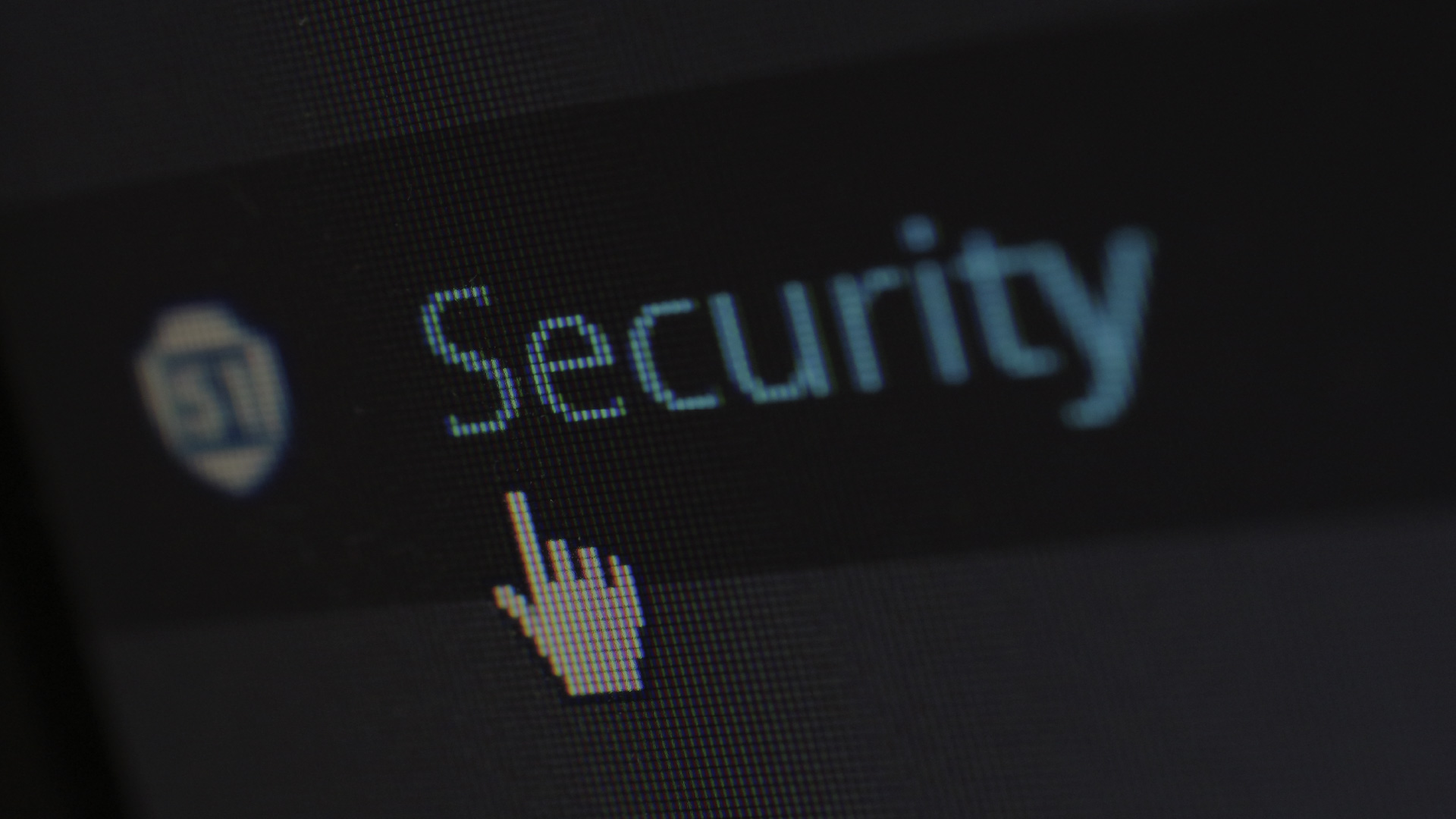 Overview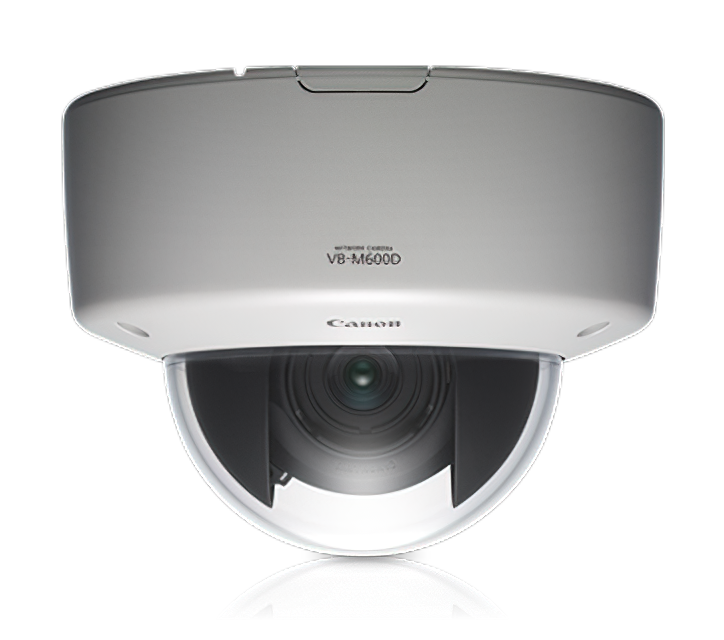 VB-M600D
Dome housing network camera with pan/tilt/rotation/zoom capability
Featuring a medley of cutting-edge technologies that promise vantage viewing round-the-clock, business owners can finally put their security concerns to rest. From the ability to pan and tilt in sweeping arcs, to the precise optics, advanced detection technology, and user-friendly interface of the bundled software, the latest Canon network cameras will tackle your monitoring requirements, big or small.

100° wide angle-of-view and 3x optical zoom




Minimum subject illumination: Day 0.4 lux / Night 0.04 lux




1.3m high pixel count (1280 x 960)



Compare
101.2-degree wide angle-of-view and 3x optical zoom
Equipped with a bright F1.2 lens with a wide 101.2-degree horizontal field of view, the VB-M600D lets nothing slip past you. The 3x optical zoom also plays an integral part in magnifying small subjects.
Excellent low light performance
The VB-M600D boasts exceptional sensitivity in low-light conditions, ensuring that the lack of adequate lighting never impedes the surveillance process.
Camera
Image Sensor
1/3 type CMOS (primary colour filter)
Number of Effective Pixels
Approx. 1.3 million pixels
Scanning Method
Progressive
Lens
3x Optical Zoom Lens (Electric Drive)
Focal Length
f=2.8 (W) – 8.4mm (T)
F-number
F1.2 (W) – F2.0 (T)
Viewing Angle
Horizontal: 101.2° (W) – 33.7° (T) / Vertical: 74.7° (W) – 25.3° (T)
Day / Night Switch
Auto or Manual.
In "Auto" mode, it switches automatically according to "Switching Brightness" and "Response" settings
Min. Subject Illumination
Day Mode:


0.018 lux (F1.2, colour, 1/8 sec., when Smart Shade Control is on)
Night Mode:
0.001 lux (F1.2, monochrome, 1/8 sec., when Smart Shade Control is on)
Focus
One-shot AF / Manual / Fixed at infinity (for dome)
Shooting Distance (from front of lens)
Day Mode:
0.3m – ? (W)
Night Mode:
1.0m – ? (W)
Shutter Speed
1, 1/2, 1/4, 1/8, 1/15, 1/30, 1/60, 1/100, 1/120, 1/250, 1/500, 1/1000, 1/2000, 1/4000, 1/8000sec.
Exposure
Auto / Flickerless / Shutter-Priority AE, Manual (Shutter Speed / Aperture / Gain)
White Balance
Auto / Select Light Source (Warm Fluorescent, White Fluorescent, Daylight Fluorescent, Mercury Lamp, Sodium Lamp, Halogen Lamp) / Manual / Lock (One-shot WB)
* Manual setting is available with RM-Lite or RM64 / 25 / 9 only
Metering Mode
3 Options (Center-weighted / Average / Spot)
Exposure Compensation
7 Levels
Smart Shade Control
7 Levels (Function for increasing the brightness of shaded subjects in an image)
Pan Angle Range
350° (±175°)
Tilt Angle Range
150° (±75°)
Rotation Angle Range
350° (±175°)
Moving Rate
*When the Camera Angle Setting Tool is used
Pan:
Max. 19.18°/sec
Tilt:
Max. 14.18°/sec
Rotation:
Max. 43.72°/sec
Server
Video Compression Method
H.264, JPEG
Image Size
JPEG:
160 x 120, 320 x 240, 640 x 480, 1280 x 960
H.264:
320 x 240, 640 x 480, 1280 x 960
Image Quality
JPEG / H.264:
5 levels
Frame Rate
JPEG:
30 – 0.1fps
H.264:
30 / 15 / 10fps
Max. Frame Rate
Max. 30fps (1280 x 960)*1
Simultaneous Client Access
JPEG:
Max. 30 Clients + 1 Admin Client
H.264:
Max. 10 Clients
Audio Compression Method
G.711 µ-law (64kbps)
Audio Communication Method
Full-duplex (Two-way) - Echo cancellation function compliant
Audio Playback
Available*2
Protocol
IPv4:
TCP/IP, UDP, HTTP, FTP, SNMP (MIB2), SMTP (Client), DHCP (Client), DNS (Client), ARP, ICMP, POP3, NTP, SMTP authentication, WV-HTTP (from Canon), ONVIF
IPv6:
TCP/IP, UDP, HTTP, FTP, SMTP (Client), DNS (Client), ICMPv6, POP3, NTP, SMTP authentication, WV-HTTP (from Canon), ONVIF
On-Screen Display
Available
Encrypted Communications
SSL / TLS, IPsec (Auto Key Exchange / Manual)
Camera Control
3 User levels available
(Administrator / Authorized user / Guest user)
Up to 50 users' user names and passwords can be set for Authorized users.
Privacy Mask
Number of registration:
Max. 8 places, Number of mask colours: 1 (select from 9 colours)
Access Control
Access control (user name & password) / Host-based access control (IPv4, IPv6)
Intelligent Function
Image
Type of Detection:
Moving object detection, removed object detection, abandoned object detection and camera tampering detection
Image
Area of Detection:
Max. 15 places
Volume
Volume Detection
Event Trigger Type
External Device Input 1/2, Intelligent Function (Image), Intelligent Function (Volume), Timer
Image Upload
FTP / HTTP / SMTP (e-mail)
Temporary storage memory in camera:
Max. approx. 4MB
Frame Rate:
Max. 10fps
Event Notification
HTTP / SMTP (e-mail)
Language
English / French / German / Italian / Spanish / Japanese
Interface
Network Terminal
LAN x 1 [RJ45, 100Base-TX (Auto / Full-duplex / Half-duplex)]
Audio Input Terminal (common for LINE IN & MIC IN)
?3.5mm mini-jack connector (Monaural)
*connect via a bundled audio interface cable
LINE IN / MIC IN can be switched in the setting page
LINE IN x 1 (Connect to an amplifier microphone) or MIC IN x 1 (connect to a microphone w/o amplifier)
Audio Output Terminal (LINE OUT)
?3.5mm mini-jack connector (Monaural)
*connect via a bundled audio interface cable
LINE OUT x 1 (Connect to an amplifier speaker)
External Device I/O Terminal
Input:
x2
Output:
x2
Memory Card
SD Memory Card, SDHC Memory Card Compatible
Storage:
Max. approx. 32GB
Frame Rate:
Max. 1fps
Others
Operating Environment
Temperature:
-10 – 50°C (14 – 122°F)
Humidity:
5 – 85 % RH (without condensation)
Power Supply
PoE:
PoE power supply via LAN connector (IEEE802.3af compliant)
AC adapter:
Optional PA-V17 (AC 100 V)
External power source:
AC 24 V / DC 12 V
Dimensions
?186 x 140 (H) mm
| | |
| --- | --- |
| *1 | The frame rate may be reduced due to Viewer PC's specs, the number of clients accessing at the same time, network loads, type or movement of the subject, image quality setting or other reasons. |
| *2 | A separately-sold amplifier speaker is necessary for playing audio files. |