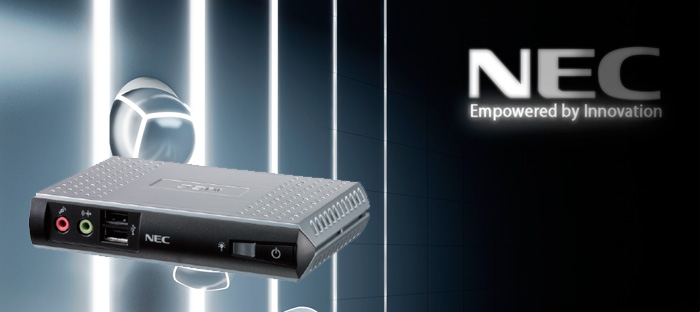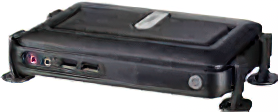 Thin Client Terminals - NEC Virtual PC Center
Choose terminals that fit your environment




Save your time and effort for terminal upgrades and replacements




Easy to install and replace thin client terminals in the event of failures. No moving parts result in less hardware failure.



System scale
Support area
50-20,000 desktops
APAC, China, US, EMEA
Latin America
Compare
Specification
US300c
 

Key features
High performance, highly extensible terminal with dual monitor capability
Processor
VIA Eden 1GHz
Memory
2GB Flash/1GB RAM DDR2
Network Interface
1000/100/10-Base-T IEEE802.11 b/g/n
(for wireless LAN model*)
Graphics
Max. 1600 x 1200 Dual display available
External Dimensions(W x D x H)
177 x 121 x 34 mm (excluding the stand)
Weight
670g
Power Consumption
Max. 14W
Terminal Embedded OS
Windows Embedded Standard 2009
Other
Supported Protocol RDP7.0 ICA11.2
* Not available in certain countries/regions. Please contact your local NEC office for details.