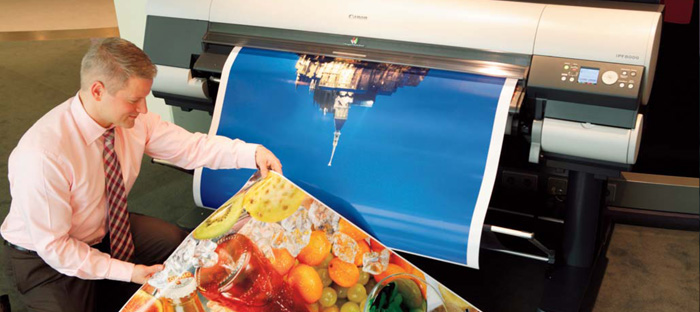 Overview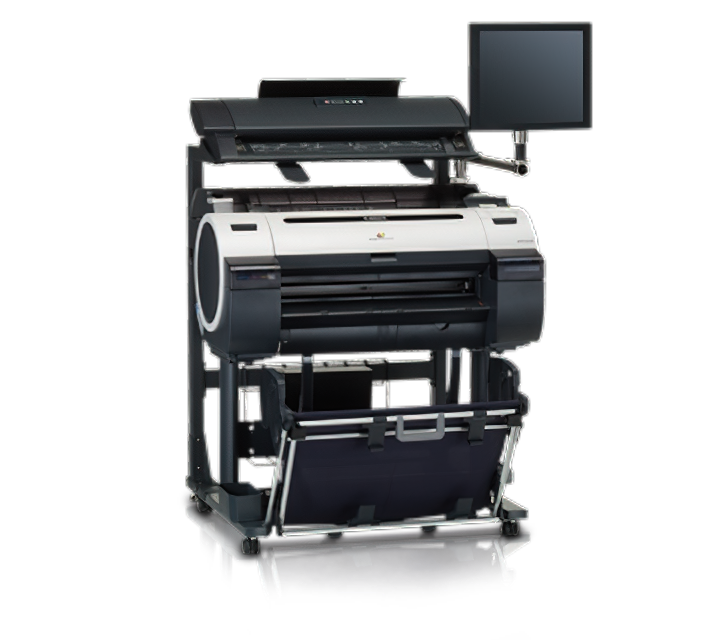 imagePROGRAF MFP Solution M25 / 40
Simple functionality with efficient operability
---
Provides the perfect answer for a straightforward and organized workflow for all your scanning, copying, archiving and distribution of large format documents in great detail and quick speeds.
Complete Scan-to-Copy / File / E-mail / Print and Cloud solution
Up to 13 inches per second scanning
1200dpi optical resolution
Large 22" Touch screen interface
Scan to PDF, JPEG and TIFF
Efficient Batch Scanning with SmartWorks MFP Software
Compare
Super-efficient scanning and file handling
Because speed is critical when deadlines are tight, the imagePROGRAF MFP scans with true 1200dpi optical resolution, combination of SingleSensor and CIS scanning technology has incredible line definition and accuracy. It scans documents up to 25" wide (25" image width) for M25, 42" wide (40" image width) for M40 respectively. imagePROGRAF MFP is a versatile imaging solution with the ability to scan and save to PDF, JPEG and TIFF file formats.
Built with demanding workflows
The imagePROGRAF MFP Solution M25/40 are compatible with HP-GL/2 and HP-RTL, including the ability to set palette and pen settings for those demanding CAD workflows. As well as Optimised Driver for AutoCAD and for Microsoft Office users, there is a plug-in to print in Word, Excel and PowerPoint.
Scanner additional features
A driven roller to use higher pressure to keep the document tight to the scan glass reducing effects of creases and folds also improves feeding light weight documents. Higher resolution colour scans is now possible without productivity compromising with USB3.
M25
M40
Scan width (inches)
25" (63.5cm)
40" (101.6cm)
Document width (inches)
27" (68.6cm)
42" (106.7cm)
Body width (inches)
34.2" (86.8cm)
49.2" (124.9cm)
Body depth (inches)
14.4" (36.6cm)
14.4" (36.6cm)
Body height (inches)
7.3" (18.5cm)
7.3" (18.5cm)
Weight
18kg
25kg
CIS Configuration
SingleSensor
SingleSensor
Illumination
Full width dual LED illumination
Full width dual LED illumination
Image quality
Better
Better
Front / Rear exit
Rear (front eject)
Rear (front eject)
Document handling - Face up / down
UP
UP
Document thickness
2.0mm
2.0mm
Paper path
Flat
Flat
Optical Resolution (dpi)
1200
1200
Scan speed (inches / sec) 8-bit grayscale & mono @ 200dpi
13
13
Scan speed (inches / sec) 24-bit color @ 200dpi
3.0
3.0
Interface USB
3.0 (backward compatible to USB2)
3.0 (backward compatible to USB2)
Control panel
Start / Stop, Advance / rewind,
ASF (Auto Size Finder) read out
Start / Stop, Advance / rewind,
ASF (Auto Size Finder) read out
Operating System
Win7 only (32 / 64 bit)
Win7 only (32 / 64 bit)
Packaging
Bundled stand, scanner, 17" touch screen monitor & SmartWorks MFP Software
Bundled stand, scanner, 17" touch screen monitor & SmartWorks MFP Software