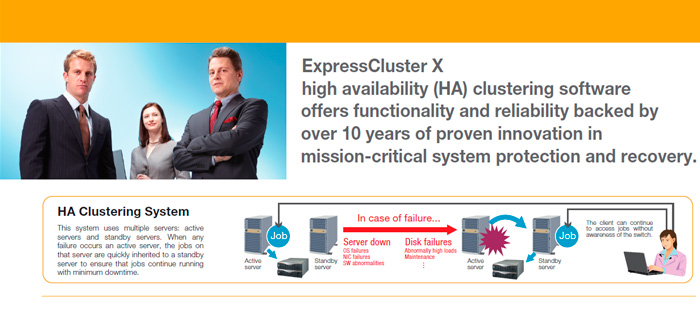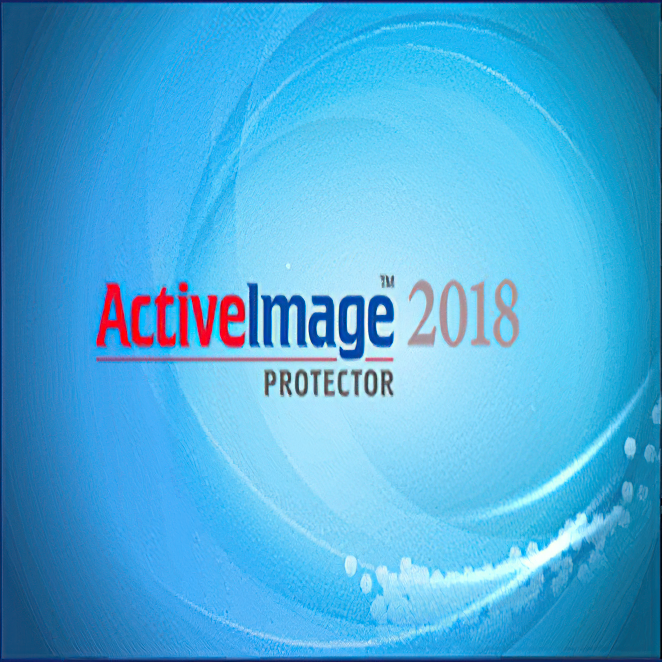 NEC Active Image Protector
Active image protector is an Image Backup Software that is able to provide backup for the entire system and all its data on the hard disk drives. The backup is created in a form of an "Image File" and can be created while the system is in operation.

In an event there is a system failure, the original system can be easily replicated using the "Image File". The data and the system can be restored by simply transferring the "Image File" back onto the Server/Computer.
Compare
BACKUP FUNCTION
Active Image Protector provides sector-based disk imaging backup enabling users to back up the entire contents in hard disk into an image file.
· Backup running Windows machines (hot imaging)
· Back up the whole machine in the shutdown state (cold imaging)
· Deduplication compression function (IDDC) that can drastically reduce storage capacity
· Fast incremental backup
· Reconcile function (continuous incremental backup)
· Encrypt backup image
· Correspond to various save destinations (local, network shared folder, etc.)
RESTORE FUNCTION
· Fast and reliable restoration by disc image base
· Multi-source image, multi-target restore
· Run BMR (bare metal recovery) in a short time
· Create Windows PE restore environment
· Create ISO format, optical media, restore environment to boot with USB drive
· AIPBE pre-boot activation
· Restore image file to virtual / physical machine with different hardware configuration
· Restore by specifying volume size
ADDRESSING THE VIRTUAL ENVIRONMENT
Backup of virtual environment may refer to a variety of backup patterns depending on the circumstances, such as backup of a single virtual machine, hypervisor based virtual computing systems as a whole, the entire storage in virtual environment, etc. ActiveImage Protector provides features meeting users' needs.
· V2P, V2P, P2P and V2V functions
· Virtual conversion utility
· Convert to immediate bootable virtual machine
· Direct conversion of P2V (physical to virtual) of the hard disk
· Compatible with free version VMware vSphere Hypervisor (ESXi)
· Supports disk conversion in local environment on Windows PE
SNAPSHOT DRIVER
· Use Microsoft's standard snapshot driver
· VSS (Volume Shadow Copy Service) compatible applications are supported (Server Edition only)
· Simultaneous snapshot of multiple volumes
IMAGE FILE MANAGEMENT
· Image explorer function
· Image mounting function
· Consolidation (synthetic) backup that consolidates incremental / differential backups
· Post backup process function
OPERABILITY
· Highly operable GUI
· Remote file explorer function
REMOTE MANAGEMENT
· Implement push installation function
· Implement remote management console
OTHER
· Support for Windows Server 2018/2016/2012/2012 R 2 and Windows 10 (including Fall Creators Update), support for new file system
· Corresponds to the latest UEFI motherboard
· Supports RAID configuration backup
· Record task in Windows event log
· Email notification function
· Update notification, online update function
· Technical support
Specification